[Sticky]

How to get and activate a trial license for CellBIM?
Frequently Asked Questions
To get a first glimpse of our proudly presented CellBIM, we allow anyone a trial period of 7 days with full access to all CellBIM features and our support.
1. In order to take advantage of this, you first need to register on CellBIM Fill in the form with your contact information and click on Register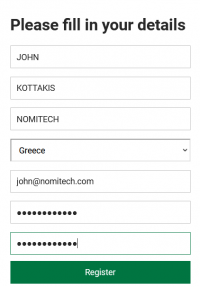 2. After registering, you should receive an e-mail with a link to download CellBIM from CellBIM. To install CellBIM after downloading the setup file, you can follow the instructions described on our relevant document on the forum here
3. When CellBIM is installed and you have run CellBIM, you should be prompted to enter an e-mail address for activation. Please use the one you registered with on CellBIM.com and your trial period should be enabled.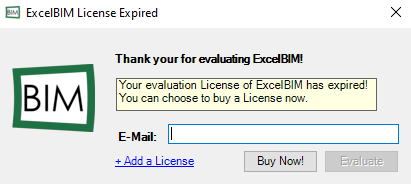 If this window doesn't appear right after opening Excel, click on the ribbon 'CellBIM' at the top right.
Share with us your feedback and any questions you might have using CellBIM!
Posted : 14/06/2021 10:35 am