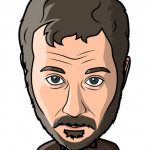 Joined: Nov 4, 2021
Last seen: Nov 5, 2021
RE: Mac Version
Hallo! Unfortunately MacOS Excel does not provide the same powerful tools as windows version does. It does not provide access to the file system and...
2 years ago
RE: Updating to new version release
Hallo, Please try the following and let us know if this resolves the installation issue: 1. Restart your PC. 2. Go to Add/Remove Programs find C...
2 years ago